Welcome
On behalf of the Governors, Staff and Pupils, I wish to extend to you a very warm welcome to the website of St. Anthony's Primary School, Larne. Thank you for taking the time to visit us.
The purpose of the website is to communicate with our pupils and parents and our wider audience both at home and abroad.
The aim of the website is to give you, the visitor, an insight into the ethos of our school and the high quality educational experiences our children enjoy on a daily basis.
We uphold a strong, child-centred ethos. The children in our school are taught, nurtured and encouraged to become kind, caring and confident young people with an attitude of respect for all.
We have high expectations for our pupils. We encourage and support them to realise their potential both academically and socially by providing a happy, challenging, busy and vibrant learning environment for all.
I hope you enjoy browsing through the pages of our website. If your child is ready to start primary school or you would like further information about our school, please do not hesitate to contact us.
Warmest regards,
Áine Fleming
(Principal)
Latest Photographs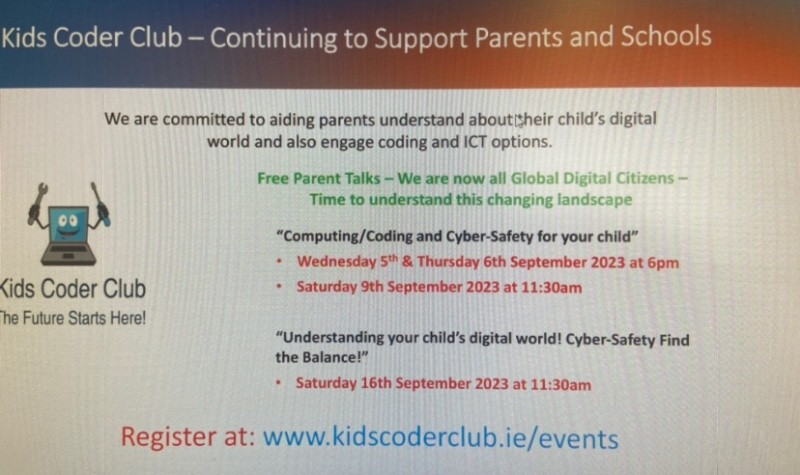 Upcoming Events...
Friday, 22nd September 2023
P1 Pupils Finish at 12noon
Breakfast Club (8am to 8.50am-£2 per child, per day)
P2 to P7 Pupils to Attend School (All Pupils Finish at 2pm)
Monday, 25th September 2023
P1 Pupil's Finish at 1pm
Breakfast Club (8am to 8.50am-£2 per child, per day)
P2 to P7 pupils to Attend School (P2 to P3 Finish 2pm, P4 to P7 Finish 3pm)
Tuesday, 26th September 2023
P1 Pupil's Finish at 1pm
Breakfast Club (8am to 8.50am-£2 per child, per day)
P2 to P7 pupils to Attend School (P2 to P3 Finish 2pm, P4 to P7 Finish 3pm)
Wednesday, 27th September 2023
P1 Pupil's Finish at 1pm
Swimming P6/7(Cost £4.20)
Breakfast Club (8am to 8.50am-£2 per child, per day)
P2 to P7 pupils to Attend School (P2 to P3 Finish 2pm, P4 to P7 Finish 3pm)
Thursday, 28th September 2023
P1 Pupil's Finish at 1pm
Breakfast Club (8am to 8.50am-£2 per child, per day)
P2 to P7 pupils to Attend School (P2 to P3 Finish 2pm, P4 to P7 Finish 3pm)
Friday, 29th September 2023
Staff Training No Pupils to Attend
Monday, 2nd October 2023
P1 Pupil's Finish at 2pm
Breakfast Club (8am to 8.50am-£2 per child, per day)
P2 to P7 pupils to Attend School (P2 to P3 Finish 2pm, P4 to P7 Finish 3pm)
Tuesday, 3rd October 2023
P1 Pupil's Finish at 2pm
Breakfast Club (8am to 8.50am-£2 per child, per day)
P2 to P7 pupils to Attend School (P2 to P3 Finish 2pm, P4 to P7 Finish 3pm)
Wednesday, 4th October 2023
P1 Pupil's Finish at 2pm
Swimming P6/7(Cost £4.20)
Breakfast Club (8am to 8.50am-£2 per child, per day)
P2 to P7 pupils to Attend School (P2 to P3 Finish 2pm, P4 to P7 Finish 3pm)
Thursday, 5th October 2023
P1 Pupil's Finish at 2pm
Breakfast Club (8am to 8.50am-£2 per child, per day)
P2 to P7 pupils to Attend School (P2 to P3 Finish 2pm, P4 to P7 Finish 3pm)
St Anthony's Primary School 43 Fairway, Larne, County Antrim, BT40 2BG Telephone: 028 2826 0444